Free your calmness!
Your holiday apartment in Gastein - down-to-earth, refreshing, effortless.
Relax, it's your holiday! You are on holiday. You can relax now. We'll take it from here. Of course we don't want to tell you what to do, quite the opposite. We want to give you choices by creating a variety of options for authentic holiday moments. So you can stop planning. At the Bergparadies everything is spontaneous. We just create the framework. That's how we give you peace of mind.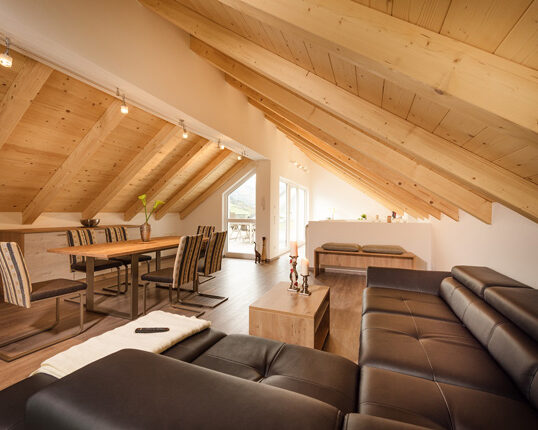 Apartments
& Studios
We are sure to have the right holiday apartment in Gastein for you and your needs
Our apartments are pleasantly modern, very flexible and offer plenty of space for you to just be yourself. A cosy retreat to enjoy life with your loved ones. And all this with the cable car on your doorstep.
Our serenity will touch your soul, refreshing as morning dew.
Dorfgastein's down-to-earth attitude will make you fly.

Experience Gastein
A variety of leisure activities combined with warm hospitality and a mountain panorama
Hiking, biking, climbing, skiing, snowboarding, ski touring – the Gastein Valley offers countless opportunities for activities in a breathtaking natural environment. The Bergparadies in the authentic village of Dorfgastein, surrounded by beautiful mountain scenery, is the ideal starting point for hassle-free excursions.
Bergparadies Dorfgastein
A modern family business that combines tradition and zeitgeist.
Deep roots in the region coupled with the courage to turn dreams into reality – that is the credo of our family. Actually, our entire team lives by it. Honest, warm and relaxed, with lots of down-to-earth attitude typical for Dorfgastein and a dash of humour.
The flexibility at the Bergparadies will give you freedom, quite easily and effortlessly.